If you have made it to this far, you possibly have the idea of how commodity has been affecting your business off late. Welcome to another episode of Commodity vs Brand campaign where we explore the tactical difference between commodity and brand and how you can use branding to build your business foundation.
Are you someone trying to build your brand from scratch? Then this blog is the right place you need to be.
This blog is all you need to know about brand foundation and how you can do it to stay ahead of your competitors in the market.
The term brand refers to a business and marketing concept that helps people identify a particular company, product or individual.There are roughly millions of e-commerce brands in the world and though we do not have any accurate data to put a pin on the debate, what we do know is the fact that close to 2 billion people are shifting to online purchase with every new year passing by. 
So now you know you do have your chances of finding your target audience in this large pool of potential customers.
But here's the catch, half or more than half of these ecommerce brands are just market businesses and not an actual 'brand'.
And not many realize it in the first place unless their conversion rate takes a huge hit.
Brand is not built in 3 month. It builds over a period of time by communicating what you stand for.
Picture this, you listen to a song on your radio and that rings you a bell of any particular memory you are fond of.
This is exactly what a brand does, triggers you of an emotional connection every time you see, listen or get something from these brands.
Brand and branding are two entirely different concepts, while the former is the end destination, the latter is more about the journey of moulding the customer's virtual perception of your brand, product and services.
In simpler terms, it is how you want your customers to remember you for. It's easier said than done with millions of competitors selling almost exactly the same as yours.
I admit it, not every business can stand out like Ferrari.
But you don't have to be the Ferrari but be a better version of your business and be the first of its kind. All you have to do is find a way to connect with your customer emotionally.
Now getting back to branding, it's about the process of drafting strategic plans to craft a virtual representation of your brand that people should carry in their mind and heart.
Before we dig any deeper into how to get started with it, let's take a quick trip down the important benefits of a brand.
Makes you a key different player

What's otherwise a saturated market suddenly turns out to be a potential market to sell in hot numbers if your business is turned into a brand.

Many of the top ecommerce brands today have seen a sudden spike in their revenue everytime they roll out an inspirational story/emotional related campaign.

Name a price

With a brand, you can name a price for your products (although not double the market price).

Many times, you ought to charge less than what your products are worth, but once you get more clients and once your business is transformed into a brand, you can increase the price of your service/product.

Take home credibility

One of the important aspects of branding is how easy it turns out to be to bask in the credibility bandwagon. This will make you the best seller in the market and also possibly the most sought after brands for what you sell.

Builds your loyalty game

Brand and loyalty goes pretty well together. Brands like McDonalds and Apple have a long history of loyal customer base that never tends to go down with time.

This is largely because of the memories and moments they tend to associate with the brand.

Be it taking a bite from the Big Mac with their favourite person or the nostalgic chills hitting you when you held the first ever smartphone in your hands.

Feeling it right?

Grow your family

Brand plays it really well when we talk about returning customers. And not just that with every repeated customer you also get an upperhand of receiving more referrals from them.

This is a great way to build your social network for good business growth.
What is Brand Positioning?
Brand positioning in simpler terms is about how you tactically place your brand elements while presenting yourself to the customers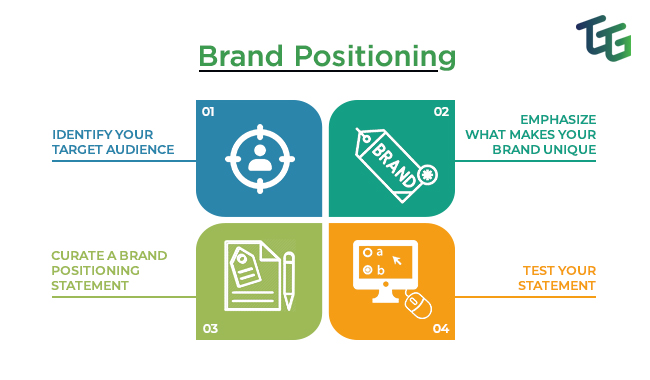 Kotler defines the brand positioning as "the act of designing the company's offering and image to occupy a distinctive place in the mind of the target market"
The key idea is to make your brand stand out from the competitors and how it carves a place in the mind of people.
By crafting the perfect brand positioning, you get to increase your customer base, loyalty and credibility.
So how exactly can you do the perfect brand positioning?
Here are 3 simple ways to get started with them:
●       Know what your customer is looking for
●       Now jot down your brand's capabilities in meeting the customer's needs
●       Keep a close eye on how competitors position their brands
Do plenty of research and time as these are the stepping stones for a bigger picture, once you are sure of who you are and what your competitors are doing, you get to move up the ladder.
Which brings us to the brand statement.
So before you frame your brand statement, make sure it's simple.using complicated terms might make you look really cool, but then you will probably lose the 'connection' game.
So here are 3 ways you can do them:
Will reflect your consumers ideas
Can be promised and delivered by your company (capabilities)
Different from your competitors.
So the last step is perhaps the one with less research needed, implement these on your brand sites, email copies, ad copies, product page and literally everything that has your brand written on it.
Point of Difference
A Real brand stands out from the crowd when it narrows down the list of differences it sports over their competitors.
While making a buying decision, it is really important to give your customers a competitive advantage to buy from your brand.
A Strong point of difference makes your brand stronger. For example, if you are running an ecommerce clothing store, the point of difference can be framed around quicker delivery options, buy now, pay later or even try and pay later options as well.
These make you sell your products based on the values rather than price. Markets tend to differentiate between brands by introducing new features and tactics.
For example, considering the smartphone era, one brand introduced the full display feature as an industry first while this one used to be a point of difference during the initial stage, now almost all the phones rolling out from factories come with a full display.
Your customers should have a favorable perception of your business so identifying a point of difference can be vital to achieving that outcome. Some areas of difference you might consider include:
●     Customer service.
●     Convenience.
●     Specific benefits of your product or service.
●     Your business story.
●     Variety.
●     Price.
Point of Parity
These are the unique essentials set by the consumers while they look for a product in the market. For example the full display now becomes a point of parity since it's a common essential and criteria a consumer looks for in a brand.
The only setback of Point of parity is they tend to change much faster with time, newer updates and consumer's psychology
Points-of-parity (POPs) are attribute or benefit associations that are not necessarily unique to the brand but may in fact be shared with other brands.8 These types of associations come in three basic forms: category, correlational, and competitive.
Category points-of-parity are attributes or benefits that consumers view as essential to a legitimate and credible offering within a certain category, although not necessarily sufficient conditions for brand choice.
Correlational points-of-parity are potentially negative associations that arise from the existence of positive associations for the brand.
 Competitive points-of-parity are associations designed to overcome perceived weaknesses of the brand in light of competitors' points-of-difference. 
Brand vision refers to the set of ideas behind a brand that specifically sets a path for the business's future growth and goals.
A brand's vision to define its purpose to its customer and how it aims to deliver the result.
So what are the basic three components  of building a great brand vision?
Brand values
Brand future
Brand purpose
A brand value clearly defines what your brand has compiled as a set of values. Your business should adhere to these set of values at all costs.
A brand future defines the future possibilities for your brand. This involves a detailed forecast of what the future holds for your brand and how you can architect a better outcome.
Brand's with a refined purpose have a competitive advantage over your competitors who don't have one. Purpose driven brands intend to serve customers with the highest quality of values.
Brand promise is a statement formed by the business organization stating to the customers what they can expect from your brand.
Brand promises highlight the uniqueness of a business and their mission. A typical brand promise statement will deliver the message clearly to the customers.
It helps to differentiate one brand from another. A brand promise statement comprises three important elements. They are
Benefits
Values
Experience 
What is Blue Ocean Strategy
Blue Ocean Strategy is a marketing strategy where a business ventures into a market which is less or never explored creating their own space of marketing demand. 
This is more like moving away gradually from the competitive market.
Technically this theory gives the brands a solid competitive advantage and less price pressure point. The point is simple, identify a new market segment and then launch your product to the relatively new audience to gain the initial momentum.
It's more about creating new demand for your product and less about capturing the competitive market.
It will help in reducing the value-cost-trade-off as well as helps in creating an uncontested market place for you to explore and take the reins.
There are only two ways you can create a blue ocean strategy.
Launch New Product
The first one is obviously by launching a new product or service. One of the prime examples is Netflix where they started off the OTT trends when people were watching movies illegally from other websites.
Netflix revolutionized the entertainment market back in 2007 when they started allowing the subscribers to stream movies directly to the comfort of their homes.
 Even though there are many similar OTT platforms available, Netflix unarguably keeps the throne thanks to its legacy and competitive advantage.
Uncontested Market Place
The second option is to develop an uncontested market place where the brand explores ways to transform its business from one bubble to something else that could work for them.
Amazon is perhaps the best way to explain how this method works.
Technically Amazon was launched as a booking selling platform but over time they evolved from a mere online book selling site to a much grandeur platform where customers can shop anything they want.
You name it, Amazon has it.
The idea is to transform the business to a new genre when the existing market is taking a hit. This is more like a survival theory and the one that doesn't comply with it will definitely see the downfall.
For example consider the blackberry, the once popular tech giant is now nowhere to be seen thanks to their lackluster way of updating to the tech savvy world.
Designing Key Brand Elements
Plenty of the branding journey is all about strategic planning and drawing board discussions but what exactly gives soul to your ideas are visual elements.
There are loads of branding elements to consider while designing your brand elements, but I got it all filtered for you with some primary elements you need to consider while designing your brand outlook.
1.Logo
Nothing ever starts good without a visual representation of your brand. To set yourself out from the competitors.This is arguably one of the most important assets in your brand.
It is a vital symbol and representation of your brand. While designing it, make sure it reflects your brand's vision and it doesn't resemble any other ecommerce brand.
It's not relatively new for brands to change their logo mid way, consider Mahindra who changed their decade old logo with a new and refurbished one.
The new logo seems to have struck gold as the netizens have come out in applause for the way it looks and the logo has upped the premium factor of the brand.
Notice how a simple logo changed the game for the car giants.
2.Website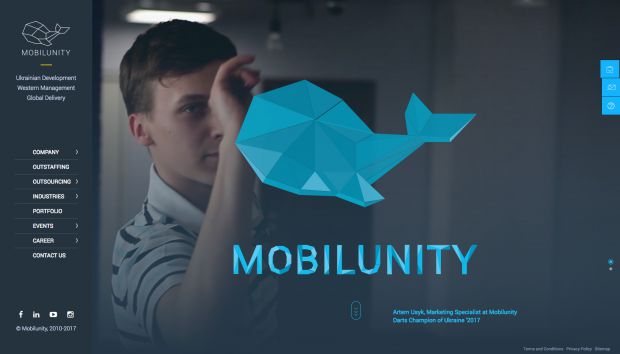 Okay, no denying that ad copies are important, but you design the site upfront as this turns out to be the host for all other points of communication.
Be it email copies, Google ads or Facebook ads, they all get redirected to your home site.
This is not only about branding but also how your online presence will aesthetically look like to your potential customers.
Also don't put a block on the budget, invest a good sum and a great team to design your site as this is a long term investment and also possibly your warehouse to get more leads.
Start with a prominent header banner with a clear background image (lifestyle image suits better for clothing and home appliances) with your brand statement and call to action.
Other basic brand elements on your site include adding testimonials to increase credibility and brand loyalty, trust badges, lifestyle images, Q&A section and about us with a gripping backend story to capitalize on the emotional factor.
3.Brand Name
Your brand name should embody who you are. Interesting part is that some of the brand names eventually become the name of the products.
Consider Q-Tips, the brand is now world popular for the products they sell.
But before you get all excited, make sure the brand name is available on the domain platform. You can possibly brainstorm and test with different sets of names. 
●       Types of brand
●       Blue ocean strategy
●       Conclusion
 4.Brand Colour
After you have narrowed down the website design, brand name and logo, move step ahead with choosing the right color theme for your brand. This theme is a reflection of what your brand stands for as each colour has a unique meaning and purpose to it.
The brand colour is what strikes the consumer's mind upfront on hearing your name. Brand colour goes a long way in emotionally persuading the customers to buy your products as this is a part of colour psychology.
Let's take a look at some of the popular sought after brand colour and what they stand for
Red – Excitement, attention grabbing, fresh in the market
Blue – calm tone, peace, trust
 5.Typography
Typography is basically the fonts you prefer to use for your brand. Make sure the font you chose is readable and has a strong sense of your brand's essence to it.
A quality advice is to go for less than three fonts for your site as customers tend to associate with the brand font. More the fonts, less the engagement.
Now that we have seen what a brand is and how you can turn your commodity driven one into a complete brand, you should shift your focus now to the types of branding.
This is one of the most cardinal elements in the branding journey as this allows you to form the framework over which the entire brand is built.
These branding strategies are categorised based on their purpose, meaning and the way they are done.
There are many types of branding depending upon the purpose, but let's take a look at the top 2 types of branding most businesses resort to.
1.Personal Branding – Need Infographic
Personal branding as the name suggests is more about presenting yourself to the audience that will reflect directly on the sales of your brand. Personal branding is all about how people perceive you and one of the best ways to do this is to promote yourself on social media platforms.
Many popular celebrities are prime examples for a solid personal branding strategy like Cristiano Ronaldo, David Bechkam, Kylie Jenner and Hritik Roshan.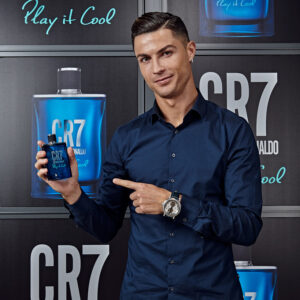 Ronaldo has loads of personal brands under his belt and he is seen actively promoting them and also himself on the social media platform.
This plays a huge role psychologically as the followers are more emotionally attached to their favorite persons which will likely nudge them to buy what their stars are promoting.
David Bechkam has always been the cool lad on and off the field and it's quite evident with the new shades line he is seen promoting it on his Instagram handle.
He has evolved with current trends and can be seen sporting trendy shades and clothing essentials from his own clothing line.
2.Product Branding – Need Infographic
Who doesn't love Nike Jordans? Air Jordans are easily one of the table toppers for Nike ever since it was launched by the iconic basketball player Michael Jordan himself in Chicago amidst a glittery event.
Designed exclusively by Peter Moore for Jordan during his successful outings with Chicago Bulls in 1984, the shoes soon grabbed the attention for their funky choice of colors and new in town looks. 
This prompted Nike to pay tribute to the legend by launching the very own Air Jordan series. The premium brand includes a line of shoes and other basic essentials.
The ultimate goal of product branding is to make a specific product stand tall in the market and miles away from the competitors.
 The real journey of building a brand is what branding stands for. From choosing the slogan to the color pallete, place your strategy right to drive the brand from commodity drive one.
Watch this space next Friday as we bid farewell to this Commodity vs Brand with a last blog on Branding strategy.